Economic Impact of Covid 19 on Travel and Tourism Agencies in the City of Chachapoyas, Peru
Franklin Omar Zavaleta Chávez Arroyo

National University Toribio Rodriguez de Mendoza

Carlos Alberto Hinojosa Salazar

National University Toribio Rodriguez de Mendoza

Edinson Cueva Vega

National University Toribio Rodriguez de Mendoza

Manuel Antonio Morante Dávila

National University Toribio Rodriguez de Mendoza
Palabras clave:
Economic impact, Covid-19, travel agencies and tourism.
Resumen
The objective of the study is to analyze the economic impact of Covid-19 on travel and tourism agencies in the city of Chachapoyas in Peru during the year 2021. The methodology is developed under a quantitative approach, gathering information through interviews and surveys applied to 31 travel and tourism agencies in the city of Chachapoyas. In the results, it has been determined that the sanitary measures given by the government because of the Covid-19 pandemic, causing a serious negative economic impact on travel and tourism agencies, resulting in 29% of the total number of tourist agencies closing temporarily, 19.4% of companies are operating part-time, which means that almost half of the travel and tourism agencies have decided to reinvent themselves in other commercial areas, due to the low demand of domestic and foreign tourists who visit us. It is concluded that the impacts of the pandemic on these sectors require adjustments in the decision making process.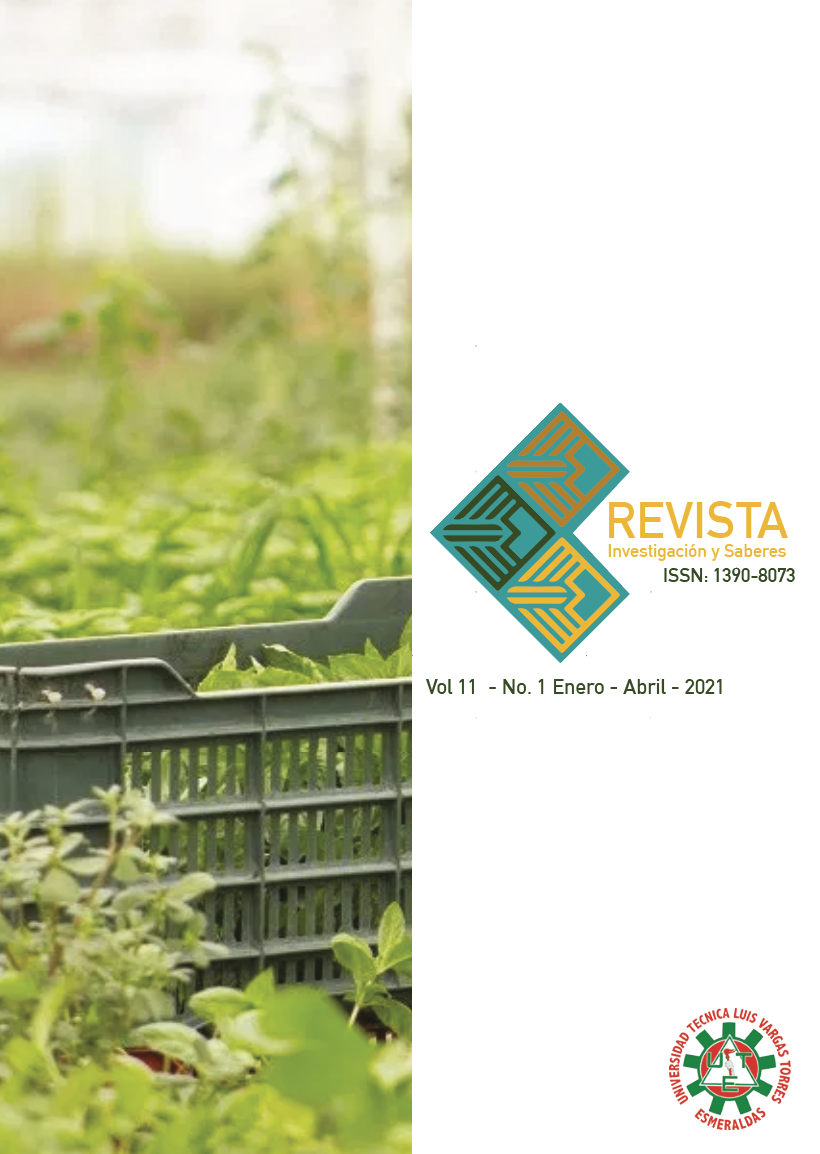 Cómo citar
Zavaleta Chávez ArroyoF., Hinojosa Salazar, C., Cueva Vega, E., & Morante DávilaM. (2022). Economic Impact of Covid 19 on Travel and Tourism Agencies in the City of Chachapoyas, Peru. Revista Científica Interdisciplinaria Investigación Y Saberes, 12(1). Recuperado a partir de http://revistasdigitales.utelvt.edu.ec/revista/index.php/investigacion_y_saberes/article/view/134
Sección
Artículo Científico
Derechos de autor 2022 Franklin Omar Zavaleta Chávez Arroyo, Carlos Alberto Hinojosa Salazar, Edinson Cueva Vega, Manuel Antonio Morante Dávila
Esta obra está bajo licencia internacional
Creative Commons Reconocimiento-NoComercial-CompartirIgual 4.0
.
La revista brinda acceso abierto inmediato a todo su contenido sobre el principio de que hacer que la investigación esté disponible de forma gratuita para el público para apoyar un mayor intercambio global del conocimiento.
De esta manera, el lector/a puede acceder a todos los contenidos de la revista desde el momento de la publicación sin coste ni obligación de suscripción.
La revista ienen licencia bajo el acuerdo de licencia internacional Attribution-NonCommercial-ShareAlike 4.0 International (CC BY-NC-SA 4.0). Los/as autores/as retienen los derechos de autor y se permite a terceros copiar, distribuir y hacer uso de los trabajos siempre que cumplan con los términos y condiciones establecidos por dicha licencia
citar la autoría y la fuente original de su publicación (revista, editorial y URL de la obra).
No se usen para fines comerciales.
Si remezcla, transforma o crea a partir del material, deberá difundir sus contribuciones bajo la misma licencia que el original.
Puede encontrar más información al respecto en https://creativecommons.org/licenses/by-nc-sa/4.0/deed.es.
La Revista declina cualquier responsabilidad sobre posibles conflictos derivados de la autoría de los trabajos que se publican.